American Wellness Centre is pleased to partner with your company to offer our Employee Assistance Programs – Emergency and Natural Disaster Management, Compassionate Support and Grief Counselling, Redundancy and Career Support Therapy, and Individual and/or Group Stress Debriefing. We have multilingual dynamic clinicians delivering comprehensive mental & therapeutic health services in UAE and offer compassionate treatment in our welcoming, confidential environment.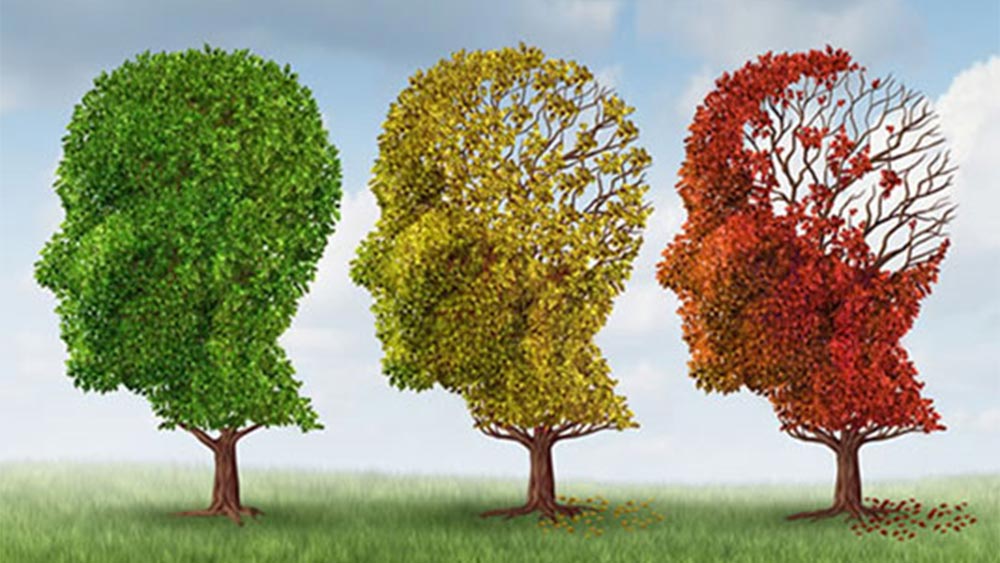 Our mission is to help all our clients achieve optimal health and well-being
This proposal is designed for Employees as part of our professional services in Employee Assistance Programs. Herein details the full range of our EAP services. Our chairman psychiatrist, Dr. Tahir has a vision to ensure the entire spectrum of mental health, wellness, happiness and work performance is sustained. Our EAP services rest on our consistent clinical results. The key points in this proposal include:
Program Objectives
Financial return on investment (ROI model) validating EAP service delivery
American Wellness Center's EAP and coaching services (Models of EAP provision)
Inclusion of our consulting services, group activities & workshops as part of this contract (Broad Scope of Problem Coverage)
Employee Happiness – Happiness Matters Program
Our Clinical Practice is in Dubai Healthcare City, Ibn Sina Building 27, Block C, suite 302 (same Building as Life Pharmacy and Starbucks). If preferred, we can deliver EAP services at any of your sites as well.
We look forward to agreeing to next steps and supporting Your company as a thought leading organization offering EAP and Wellness Solutions in the region and even globally.


Our Team of Clinicians & Organizational Specialists
Our multilingual dynamic team of clinicians deliver comprehensive mental and therapeutic health services for all ages in the UAE and beyond from our clinic in Dubai Healthcare City, the Middle East's premiere medical hub.

We believe everyone should have access to quality care, so our clinic is open to all who seek wellness. We offer compassionate treatment in our welcoming, confidential environment, where our mission is to help all our clients achieve optimal health and well-being.


EAP Proposal Overview
This proposed contract stipulates three specific outcomes:
Program Objectives
Financial return on investment (EAP ROI model)
EAP and coaching services (Confidential EAP sessions)
Consulting services, group activities & workshops
Employee Happiness – Happiness Matters Program
Program Objectives
American Wellness Center offers an Employee Assistance Program that supports your human resource goals to improve employee job performance, attendance, productivity, job satisfaction and overall wellness. Specific objectives are to:
Assist the organization and its managers address performance, productivity and behaviour issues.
Help employees in identifying and resolving personal concerns, including, but not limited to, health, marital, family, financial, alcohol, drug, legal, emotional, stress, or other personal issues that may affect job performance.
Encourage appropriate use of medical and mental health benefits.
Reduce turnover, accidents, and behavioural risks in the workplace.
Help the organization create an atmosphere that values the employee as an important asset to the success of the organization.
Assist in managing critical incidents in the workplace.
Financial return on investment (EAP ROI model)
As part of all our business services we include ROI financial modeling to validate the EAP benefits. This can include the impact EAP will have on sick leave, absenteeism, morale, work performance and overall happiness levels in Your company. We will look into the current metrics you have in place and define which tools would be most effective to measure the financial impact of our EAP services is confirmed.
EAP services (Models of EAP Provision)
American Wellness Center is a team of expert psychiatrists, clinicians and counselling psychologists, allied health care professionals and coaches. Our team of expert clinicians are skilled to deliver the confidential EAP sessions quoted at APPENDIX 1. Fee Arrangements. We have professionals who speak English, Arabic, Italian, Hindi, Punjabi, Spanish, French and other relevant languages. This is our responsibility of defining what works best for your employees to thrive at work. As understood, each employee if offered EAP counselling sessions as per their needs and clinician's assessments.
This section outlines the ways in which EAP services can be designed, constructed and delivered to meet organizational needs.
Typically, an EAP might include any of these services:
Intake assessment
Clinical or counselling psychologist assessment
Face-to-face brief intervention counselling
Child/eldercare information
Health information
Managerial/occupational health referral
On-site briefing sessions
On-site Workshops
Stress Management Seminars
Wellness Trainings
Planned telephone counselling
Consulting services, coaching, group activities & workshops
We take a consultative approach, as one size cannot fit every organization and the employee's specific needs. We are happy to help define the protocols to audit the impact, the needs, and to deliver programs and workshops that have shown improvement in mental health, wellness and overall happiness to direct employee work performance. In our approach, we'd be eager to help define what interventions, tests, questionnaires, bio-technology, workshops and our online services would be of most beneficial. We include a coaching service to ensure sustained benefits. In this proposal on page 22 we detail a series of possible workshops to help people find tools for self-help before they engage in private EAP sessions listed.
Broad Scope of Problem Coverage
All problems large and small, simple and complex are dealt with. Problems we handle include, but are not limited to:
Stress Related Problems
Depression
Anxiety
Individual therapy
Psychological counselling
Therapeutic support groups
Marital Counselling
Family Counselling
Drug dependencies
Post-traumatic stress
Pain management
Adjustment disorders
Eating disorders
Trauma and crisis counselling
Stress Management
Counselling for Phobias
Children and adolescents with learning, emotional, and behaviour adjustment difficulties
Workplace, professional issues and personal development issues on request
Chronic pain Counselling
Psychoeducational assessments (adult or child)
Relationship counselling
Problem solving
Goal setting
Parenting education
Martial Arbitration
Work Related Stress
Emotional and Psychiatric Difficulties
Family and Child Conflicts
Bereavement
Elder and Child Care
Critical Incident Stress

All the services detailed above will be covered by the costs of AED 1000.00 per 60-minute EAP session.


Employee Happiness – Happiness Matters Program
The Happiness Matters Program is a facilitated educational group for individuals who want to be happier. The program was developed throughout the course of doctoral research undertaken by the facilitator, a registered psychologist, researcher, and professor, attesting to the program's evidence-based foundations. It was tested on 300 patients in primary healthcare settings who were depressed or more commonly languishing, and showed improvements in physical functioning, the ability to accomplish tasks, reductions in the perception of physical pain, increases in physical vitality, greater socialization, and stronger overall mental health up to 6 months later (Lambert D'raven, Moliver, & Thompson, 2015).

The program has since been tested in university also. Recently accepted for publication (Lambert, Passmore & Joshanloo, 2018), the Happiness Matters program was tested over a 14-week period with university students from 39 nations studying in Dubai. Participants reported higher levels of hedonic and eudaimonic well-being, a lower fear of happiness and belief that happiness is fragile relative to a control group three-months post intervention.

Participants learn to…
Value positive emotions and learn to generate them when needed
Achieve greater control over wayward, repetitive, negative and stressful thinking through mindfulness
Build relationships through capitalization, purposeful connections, and by reducing one's use of social media
Reduce adaptation to positive events by introducing variety and using one's strengths
Take initiative in spreading good deeds to build a climate of social trust
Develop a positive lifestyle and implement goals to follow-through on this responsibility

Overview of Professional Biographies
Summary
Employee Assistance Programs are confidential counseling and coaching services for employees with personal and Professional issues that affect their work performance. EAP's first came about to deal with alcohol and drug abuse at the workplace. Today, employee assistance programs encompass a wide range of benefits including wellness programs to deal with weight management and relaxation all the way to financial counseling. They are designed to reduce risks, cut costs, and enhance employee productivity.

Starting in the mid-sixties and continuing to the mid-seventies, workplace counseling in the United States basically focused on alcohol and drug problems that manifested in the workplace in terms of attendance and productivity. This period saw government grants and financial support which encouraged employers to offer occupational alcoholism programs or OAP's. These programs were usually staffed by recovering alcohol and drug addicts that wanted to assist others.

The next decade between 1975 and 1985 built on the success of OAP's and expanded the program focus to include other personal problems. This "EAP" approach addressed relationships, depression, and other psycho/social issues that interfered with the creativity and productivity of the workplace. Staffing of EAP's involved professional mental health counselors, often employed by an externally contracted EAP vendor serving large multi-site employers.

The next time period, from 1985-1995 saw tightening and cost cutting in American businesses. The increased awareness of emotional problems from the previous decade, combined with the tightened management of medical benefits, led to a preponderance of inpatient treatment resources. The related increase in behavioral health benefit costs was the program target of this era. These managed mental health programs focused on the 10-20% of total health care costs spent on behavioral benefits – a portion not worth managing during the prior decade.

A robust economy and tight labor market in the later 1990's, combined with heightened merger and acquisition activity, turned employers' focus to recruiting and retaining good employees. This interest led to program models that integrated EAP and behavioral health management with work-life services that addressed child and elder care, legal, financial, and personal convenience needs.

Today, Employee Assistance Programs are a vital part to the total compensation package. As we will explain later, adding an EAP/Wellness program will reduce health care costs, increase productivity, and return anywhere from $1 to over $20 for every dollar invested.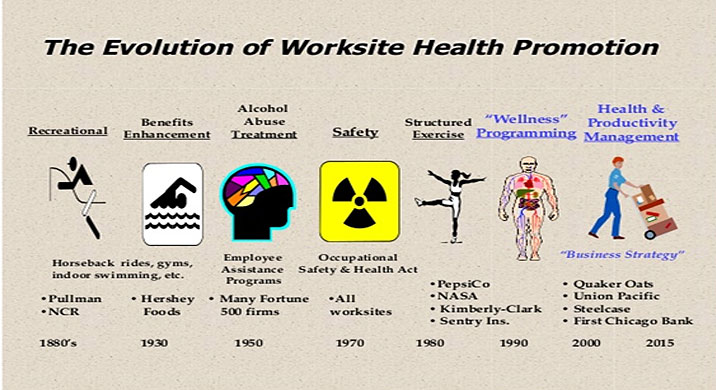 What are EAP/Wellness Coaching Programs?
Employee Assistance Programs are generally provided by the employer or jointly with consultants. These programs vary in design and scope with different firms. Some focus on substance abuse and workplace violence, while others concentrate on a wide range of services. Some examples may include retirement planning and crisis management. Additional examples include alcohol and substance abuse, domestic violence and stress management. The basic purpose of our EAP and Wellness programs are to promote the well-being and overall happiness of the individual in a confidential and professional manner.

Wellness programs are cost-effective employee benefits that can improve employee health and morale and limit healthcare costs. Improved employee health can also reduce costs associated with absenteeism and reduced productivity. Employee wellness programs include exercise and relaxation classes, weight management, stress management and incentive programs.

Worksite size is related to the prevalence of EAP programs. 21% of the smallest firms that have 50-99 employee have an EAP, and 76% of the largest firms, +1000 employees have an EAP.
The prevalence of EAPs is highest in communications, utilities, and transportation at about 52%, whereas mining, construction, and service industries have the lowest prevalence, at about 25%. The higher rate among the former may be due to Federal regulations for drug testing and education.

Different Ways to Implement EAP Programs
The most common way to implement services are to hire a third party away from the place of employment. Employers are more likely to take advantage of services if they know their confidentiality is more protected. Here are some examples of other ways to implement employee assistance programs.

Internal/In-House Programs
These are most often found in large companies with substantial resources. The EAP staff is employed by the organization and works on-site with employees.

An EAP consortium
This generally consists of smaller employers who join together to contract with an EAP service provider. The consortium approach helps to lower the cost per employee.

Fee-for-Service Contracts
Employers contract directly with an EAP provider, but only when employees use the services. Because this system requires employees to make individuals referrals (rather than employees self-referring), care must be taken to protect employee confidentiality.

Fixed-Fee Contracts
Employers contract directly with an EAP provider for a variety of services, e.g., counseling, employee assessment, and educational programs. Fees are usually based on the number of employees and remain the same regardless of how many employees use the EAP.

Peer-Based Programs
Less common than conventional EAPs, peer-or-coworker based EAPs give education and training, assistance to troubled employees, and referrals-all through peers and coworkers. This type of program requires considerable education and training for employees.


Why We Offer These "EAP" Programs?
There are almost unlimited positive outcomes for offering employee assistance programs to workers. We ensure happiness and wellness as part of the EAP suite of services. This will always include strict confidentiality. When the employee seeks help, whether it be for alcohol abuse or weight management, his or her interests are under strict confidentiality. The uses of these benefits are also open to the immediate family of the covered employee. Should the wife or husband have problems as well, they would be able to seek the same type of treatment. Having an EAP also educates the employer and employee in the workings of what EAPs offer and how beneficial they are.

Pressures on and off the job have an impact on your employee's productivity. The stress created by a dynamic corporate environment can take a heavy toll on employees and their families. The trend toward leaner, more efficient companies has created for many an uncertain world, characterized by restructuring, re-engineering, and downsizing. There is less leisure time, with changing family structures taking hold. Single parents, dual-income households, and a generation of baby boomers with responsibility for children and aging parents struggle to balance work and family life. An Employee Assistance Program hones an organization's effectiveness and simultaneously helps employees operate at peak performance. A staggering $270 billion is spent each year treating preventable conditions related to tobacco, adult-onset diabetes and obesity. Corporations bear the brunt of these costs through escalating health care costs, lost productivity, increased absenteeism and worker's compensation costs.

Today, there are many reasons for adding an EAP to Employee Benefit Plans. Years of research and outcome studies have shown striking evidence that the EAP will tend to improve employee overall morale and lead to a more energetic, positive and productive workplace, reduce employee turnover, and reduce overall health care costs. Healthy employees work better and provide benefit for the organization.

Many employers believe in providing their employees and family members with a problem-solving tool and resource for whenever the need arises. Numerous studies have shown the degree of concern a particular company places on their employee's is a direct relationship to productivity and happy employees.

The advantages of Employee Benefit Programs and Wellness Programs far exceed the disadvantages. In today's economy, rising health care costs are at the forefront of critical issues facing our population. These programs have the potential to decrease absenteeism, reduce medical claims costs, and improve employee productivity, recruitment, and retention. More specifically, exercise programs and weight management are two examples that not only improve the health of employees, but brings about awareness of wellness issues and promoting a healthier lifestyle which benefits both employee and employer and to a larger extent, society in general.

Cost Issues
There are several studies that have proven the benefits of adding Employee Assistance Programs. For example, one study demonstrated a 3:1 return on investment for organizations during the first year of program services and a 4:1 return on investment thereafter.

This confirms that EAP counselling, workshops and health coaching programs have saved the company between $750-800 million in avoided health care costs. Each staff member that has one disease risk factor costs the company $1277 a year. More risk factors = multiplied cost. Every $6 invested, our EAP yields a $ 27.2 return on this amount.

Companies have found that while early detection may cost $15,000 in surgical costs, the health care costs for acute disease are much higher averaging $40,000. Toyota reported that it spends $4.5 million each year on its comprehensive preventive health care programs but it estimates that without these programs their medical bills would be at least $13 million or higher. The Following Table shows the cost of implementing an EAP system.

The ROI of EAP Every time an employee uses our services, the employer already will see at least a 100% return on investment.

Cost of EAP's
The following points show examples of the benefits of integrating an EAP program into employee benefits:

Return on investment A study of McDonnell Douglas Corporation noted a 4:1 return on investment.

Lower medical claims A study of McDonnell Douglas Corporation revealed that employee medical claims per case averaged $715 less for EAP clients than for non-clients.

Decreased use of mental health insurance A Campbell Soup study identified mental health costs as a percentage of total medical costs and revealed a reduction from 11.5% to 6.7%.

Reduced turnover A study by the National Institutes of Mental Health reports that 66% of all terminations are personal-problem related rather than job related.
Furthermore, a good employee may choose to leave a job to deal with overwhelming personal issues.
The cost of temporary replacement of an employee In addition to recruiting and training of a permanent replacement can easily exceed 25% of the employee's annual salary.

Reduced absenteeism, tardiness and sick leave The 2002 CCH Unscheduled Absence Survey identified the average per-employee absenteeism cost as $789 per year. Absenteeism costs hit an all-time high in 2002, despite a slight decline in the absenteeism rate. Two-thirds of absenteeism incidents were due to reasons other than illness. Employers pay a high price, adding lost productivity costs to wage dollars.
Early intervention through an EAP promotes quick resolution of personal problems, allowing employees to focus on work rather than family problems and mental health issues.

Increase employee productivity A Chevron study reported a 50% improvement in employee performance after supervisors referred them to an EAP.

Reduce risk of litigation Each year, approximately 80,000 civil cases are filed with the Equal Employment Opportunity Commission. Excluding legal costs and punitive damages, award costs average $100,000 per case. Fortunately, early workplace intervention can prevent lawsuits. CONCERN: EAP counselors can teach employees how to respond to workplace discrimination and harassment issues. Counselors also aid supervisors by teaching them appropriate ways to intervene in these difficult situations.

Decreased workplace violence Workplace murders claim the lives of 1,000 people each year. Another 2 million people per year are victims of a violent event or threat in the workplace. CONCERN: EAP has three tools to reduce the risk of workplace violence: 1) Confidential and accessible consultation for employees who feel stressed 2) Anger Management Training and 3) assistance for supervisors who are addressing potentially violent situations.

Improved employee morale Employees appreciate easy access to this free, confidential service, and they value the commitment their employer makes to their personal well-being.

High quality services at a low cost All of these EAP benefits are available to your organization at a fraction of the cost of most medical insurance benefits.

Keeping good employees is important. Morale problems, absenteeism, poor work quality, employee grievances and conflicts, to name just a few, eat away at your organizational health. Recruiting, interviewing and training new hires also has a serious time and cost impact. Most importantly, problem employees can injure your company's reputation! Over 10% of an organization's workforce suffers from personal and work related problems that significantly affect company productivity. While many of these problems are not preventable, their impact on job performance can be minimized by EAP intervention.

A recent Journal of the American Medical Association-published study calculated that depressed workers cost their employers $44 billion each year: 19 percent of that was because of increased absenteeism but a surprising 81 percent was because of "presentism"—defined as employees who show up for work but perform only at a fraction of their abilities." The average per-employee cost of absenteeism climbed to an all-time high of $789 per year in 2002. Reasons other than illness accounted for 67 percent of unscheduled absences. Specifically, these reasons were: Family Issues (24 percent); Personal Needs (21 percent); Stress (12 percent); and Entitlement Mentality (10 percent).
Please refer to the table below in USD:
Annual EAP Costs per Number of Company Employees

Cost Range

Cost Mean

Number of Employees

Cost Range

Cost Mean

$14-25

$20.29

100-250

$24-60

$32.70

$17-39

$20.42

26-100

$29-75

$36.70

$21-36

$25.00

1-25

$30-100

$50.00

$23-45

$27.31

Consortium

$10-25

$18.00
Cost Savings in Action
Nearly 90 % of all Fortune 500 corporations have incorporated an EAP into their operating policy, with a trend of many small and medium-size companies following suit. Companies are realizing that in addition to improved employee morale, there is a significant return on investment.
Several national studies have demonstrated that EAP's provide a payback of between $4,000 and $7,000 for every $1,000 invested. For example, McDonnell

Douglas' EAP showed a 4 to 1 savings derived from reduced medical claims and lowered absenteeism. General Motors demonstrated a 40 percent decrease in lost time, a 60 percent decrease in sickness and accident benefits, and a 50 percent decrease in grievances.
EAP's are largely a preventive service. By encouraging employees and their families to seek help for their problems, EAP's prevent problems from getting worse and often keep clients from needing expensive mental health treatment including hospitalization.
Corporate wellness and health prevention programs can save companies money and improve employee health, according to recent studies. There is a growing body of data indicating that corporate wellness programs lower medical costs for employees. The numbers come as organizations are looking for ways to reduce rapidly rising health expenses. A survey, published in the January Journal of Occupational Medicine, concluded that medical claims costs for employees dropped an average of $225 per year after the company started its program in2015.
In addition, a literature review of corporate wellness studies published in the May/June 2001 issue of the American Journal of Health Promotion concluded that medical costs dropped for employees enrolled for 28 out of 32 corporate wellness programs reviewed.

Support, Goals are Key According to the Wellness Councils of America, a coalition representing 3,000 corporate wellness programs may include health risk assessments, screenings, weight-loss and smoking cessation programs, nutrition counseling, exercise classes and discounts on health club memberships. But few organizations offer comprehensive, coordinated wellness programs. There are a number of keys to reducing employee medical costs and helping employees become healthier, and physicians play a pivotal role, (AWC Vision) "Physicians can help by helping patients integrate healthy behavior into their work schedules. Physicians play a major role in health promotion and disease prevention."
The economic benefit of wellness programs can be enhanced by such factors as the enthusiastic support of senior management, counseling and follow-up measures, the existence of a menu of program options, and clear incentives for healthy lifestyle changes. Essential factors for success include the appropriateness of the design for the targeted population, adequate funding and competent implementation. Barring unforeseen external events, employers can expect a cost-benefit result of 1:2.0 to 1:6.7 or higher. Programs that have shown the greatest return on investment have included these major components:

Assessment Activities To determine employee health. Results are used to identify health risks and provide insight to employers as to what the most pressing issues are in their organization.

Health Screenings For early detection and treatment of health problems.

Communication materials Blogs, newsletters, paycheck stuffers, posters and bulletin board notices must be distributed on an ongoing consistent basis to provide accurate wellness updates. This is especially important for multi-employer organizations who may find it difficult to reach employees working at different work-sites.

Self-help material Readily available through our online library that includes "self- care" programs, geared towards teaching employees to become wiser consumers of their health care benefits. Some examples of self-care programs include; self-care workshops, nurse advice lines, self-care software, educational and promotional materials. Studies show that about 75% of people who receive a self-care guide will use it at least one time within six months. Of all the items included in implementing a wellness program the inclusion of self-care options post workshops appear to provide the most consistent return on investment.

Incentives The use of incentives to reward people for healthy behavior has been shown to be tremendously effective. Motivation is the key to success.

Family Involve the employee's. "Employees account for only about 30% of health care cost, while dependents account for the remaining 70%." In spite of this fact, only 30% of programs reviewed offered participation to spouses and dependents.

Hazardous Working Conditions It is important to identify hazardous working conditions and make changes before a program is implemented.

On- going proactive evaluation This is critical to the long -term success of a wellness program. Becoming proactive in your employee's health makes good business sense. Promoting wellness programs can have a substantial impact on profitability by reducing health care costs, increasing productivity, decreasing absenteeism and by providing a positive, healthy work environment. Wellness programs may be one of the few employee benefits that pays money back to the organization.


Current Problems and EAP Issues
Although these programs are beneficial to employees and employers, the question remains, how many people are actually taking advantage of these services? In an AMA survey in 2003, 354 companies were surveyed and only 47% of them offered programs on exercise and fitness, 41% offered smoking cessation, 36% offered blood pressure management, 34% offered weight management and the percentages dropped for stress management, cholesterol management and nutrition. These numbers illustrate that the vast majority of medium to small sized companies have either overlooked the benefits of EAP/Wellness programs or do not find them beneficial enough to offer them to their employees. Of the companies that do offer these benefits, 63% of employees said they do attend meetings. Clearly, there is a demand for EAP services, but employers do not seem to be catch the need correctly.

The bottom line however indicates a lack of EAP participation. The majority of employees with problems such as weight management, ignore the fact that these problems exist. Companies that take the initiative and educate their employees and offer them confidential help in order to make the workplace more productive and more inviting which will not only increase the morale of the organization, but the culture as well. As a result, we include a positive psychology, wellness and coaching approach to attract employees into workshops and personal development.

Another problem is employees are afraid to use the benefits offered to them because they think their employer will find out and possibly fire them. That is hardly the case. Employers offer these programs in order to retain their employees. We combat unawareness of the benefits, and increase the use of Employee Assistance Programs through health and wellness campaigning. We help brand EAP as a positive psychological journey into finding wellness and sustained happiness that directly improves employee performance.


Examples of our EAP/Wellness Coaching Programs
How can an Employee Assistance Program help a company deal with domestic and workplace violence? The EAP can provide the human resources department with sample domestic violence policies, train managers to recognize the signs of domestic violence, assist with the development of a safety plan for the employee and co-workers, and accept a referral for the employee to the EAP. The EAP provides the company and the victim with resources to help maintain personal and workplace safety. The victim may contact the EAP to speak with a clinician in an emergency 24 hours a day, 7 days a week. A plan for the victim's safety is reviewed and an assessment is also made regarding the safety of their children should it be applicable.

Another example is Fitness/Weight Management. Health care costs are rising at a fast rate. As a result, more and more companies are investing in preventive programs such as fitness and weight management. These wellness programs include such things as free health screenings, nutrition education, and free aerobics classes offered during lunch time. The costs are almost next to nothing for the employer, yet they save thousands and possibly more over the employee's career. There are plenty of excuses for not exercising and offering these benefits during the work hours eliminates a few of them.

Weight Management It can become an embarrassing problem for some employees. Offering these programs in a confidential manner is essential for workers to seek treatment. Many employers offer incentive programs so more employees will feel comfortable using these benefits. Coaching and incentive programs may include free or discounted gym memberships, coupons for certain type of low fat meals, or discounts on exercise equipment.

Personal Financials These are a serious problem for employers, often causing absenteeism, stress, turnover and lost productivity. The National Foundation for Consumer Credit (NFCC) reports that up to one-third of the US workforce admits to under-performing on the job because of money problems and that 15 percent of American workers spend an average of 20 hours of work time per month trying to deal with their personal finances." According to a research study conducted in 2009 by Virginia Tech's National Institute for Personal Finance Employee Education (NIPFEE), financial coaching, education and financial advice positively impacts worker money behaviours and attitudes.
Compared with employees who have higher financial wellness, workers who were less satisfied with their personal finances have: Lower pay satisfaction, Lower performance ratings from their supervisors, poorer health, more conflicts between work and money matters, more work time wasted dealing with personal money issues and more absences from work.
We have found recent data reveals that woman are significantly lagging behind when it comes to retirement planning. "women are at high risk of not having enough money for basic living expenses". Some of the reasons for the lag in retirement savings for woman is because of lower incomes and wealth. In addition, 53% of all income or more is spent on everyday items such as food and housing and 30% are not saving or can afford to save as all.

Stress at Work Another entire topic of concern is work stress and ways to manage it. Stress can present as sleep disorders, anger or anxiety related issues. Much EAP is dealing with these problems as they present by employees not feeling in control of relationships, or career promotion. We propose a series of workshops to help people find tool of self-help before they engage in private EAP sessions listed overleaf.

Not only does stress detract from the quality of life, it can also be very harmful to your health. A recent study by the National Institutes of Health indicates that 70 percent of all illness is stress related. Stress is directly linked to the six leading causes of death - heart disease, cancer, lung ailments, accidents, cirrhosis of the liver, and suicide.
It's also expensive. Lost time due to stress-related physical and mental illnesses or on-the-job accidents cost businesses as much as $300 billion a year, or $7,500 per worker per year in absenteeism and lowered productivity.
Stress in the workplace can bring on or aggravate a panic disorder. Even if stressors outside of work are involved, an employee's performance can decline because he or she fears being embarrassed by having panic attack at work.

Happiness, Positivity, Wellness for Performance are the Key! As detailed in this proposal we suggest that our coaching workshops that have showed measured benefit will be included. This is simply because we have seen that our EAP service delivery will have an incrementally larger.
Conclusion
The American Wellness EAP and coaching program was established to encourage all employees to reach their potential and maintain the productivity necessary to meet the challenges of work and life. By providing a variety of tools and resources, our goal is to enable employees to develop their own personal wellness program, a key to our EAP to be success.

The implementation of an Employee Assistance Program along with an integrated Wellness Program pays for itself many times over. The benefits cannot be stressed enough. Rising health care costs, rising operation and expense costs all can be reduced by having the proper low cost EAP plan in existence at the workplace. It is up to the employer to have the intuition to realize the potential gains, not only through increased employee mental health, overall wellness but also peak work performance, which directly impacts on the companies bottom lines. We believe more and more companies are noticing the benefits and adding EAP's to their employee benefit programs and those who already implemented them are finding new innovative benefits to add.




Our Clinicians
---
Want to Schedule an Appointment please select the Clinician and fill up the form we will be in touch shortly.
Book an Appointment