Profile
---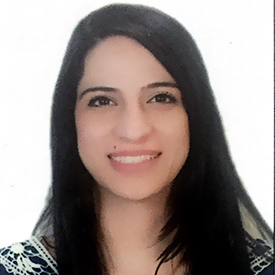 Feda Alkilani
Clinical Nutrition
Languages: English, Arabic, French
Experience: 5 years
---
As a wise person once said, "If you don't take care of your body, where will you live?" I've made it my life to help people learn about the food-body connection and how health begins in our kitchens and gardens, and I'm happy to bring my mission
In 2008, I graduated with distinction in Nutrition and Dietetics from the American University of Beirut in Lebanon. While serving as a nutritionist and dietician full-time, I continued my studies and graduated "with high distinction" earning a Masters' degree in Human Nutrition in 2014.
For six years, I served at the American University of Beirut Medical Centre, a 350-bed JCI- and Magnet-accredited medical institute. There, I gained extensive experience in the management of obesity, diabetes type 1 and type 2, gestational diabetes, oncology, neurology, enteral and parenteral nutrition, cardiovascular disease, kidney disease, eating disorders, pregnancy, and breastfeeding. I was also a key member of the team who established the Obesity and Bariatric Surgery Clinic at the hospital.
In 2016, I became Head of Clinical Dietetics at Al Zahra Hospital in Sharjah, UAE. At Al Zahra, I am responsible for nutrition management of patients in ICU (enteral and parenteral nutrition), as well as overseeing the nutrition for medical patients in the cardiovascular, diabetes, and oncology departments, all surgical units, and nutrition services for the hemodialysis and obstetrics/gynecology units. Beyond these responsibilities, I provide nutritional counselling for wide range of outpatient clinics. I also supervise three dietitians to ensure compliance with Joint Commission International (JCI) standards while hiring and training staff, and so much more.
I am passionate about my career and strongly adhere to fundamental nutrition and diet principles, but also believe we are constantly learning new ways these interact with our bodies and health. To that end, I endeavor always to further my professional education by frequently taking courses that constantly grow my knowledge. Primary focuses for me include nutrition for oncology and cancer patients, those facing gastrectomy, and sports nutrition for high-performance athletes.
I also continuously develop my communications and interpersonal skills by working in multidisciplinary teams, presenting at leading conferences, providing group counselling sessions, and regularly training interns on medical nutrition therapy.
I'm fluent in both English and Arabic, and am learning French.
Obesity
Hypertension
Dyslipidemia
Heart diseases
Diabetes type 1 and 2
Weight management
Bariatric surgeries (sleeve gastrectomy and gastric bypass surgeries)
Pregnancy and breastfeeding
Gestational Diabetes
Polycystic ovary syndrome
Eating disorders (anorexia, bulimia…)
Cancer and/or malnutrition
Kidney failure and Dialysis
Gastrointestinal tract disorders such as celiac disease, gastro esophageal reflux, irritable bowel syndrome (IBS) and many others.
Pediatrics (toddlers, preschooler/ school age child and adolescents)
Athletes and sports enthusiasts
Bachelors of Science in nutrition and food science, University of Jordan, (June, 2009)
High school graduate, Scientific field, (2005)
Master's in Human Nutrition, (2014)
DHCC - Licensed as clinical Nutritionist by dubai Healthcare City.
HAAD
BLS
Licensed by Ministry of Health Jordan
Book an Appointment with Feda Alkilani
For more information, please contact: , +971 50 2770888
---