Profile
---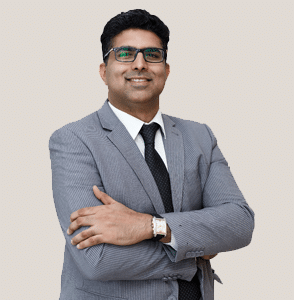 Dr. Shankar Srinivas Kuchibatla
Counselling, Psychiatry
Languages: English, Urdu, Hindi
Experience: 9 years
---
The WHO constitution states: '' Health is a state of complete physical, mental and social well being and not merely the absence of disease or infirmity''. I believe this is important because mental health is more than just the absence of mental di
I completed my psychiatry training in United Kingdom and became a member of Royal College of Psychiatrists in 2010. I Specialize in General, Adult, Adolescent, addiction and Neuropsychiatry. I have been treating adult and adolescent patients in clinical and hospital settings. In addition to the above-mentioned treatment, I also specialize in complex medication management and treatment resistant conditions, My training help me learn to treat my patients in an environment of understanding, compassion and confidentiality.
Special interest:
Adults and adolescents with mild, moderate and severe emotional health issues including depression and anxiety disorders, personality disorders such as borderline personalities and/or emotional instability.
Phobias including agoraphobia and airplane phobia, and other conditions that may affect daily living.
Individuals going through trauma and also someone with Post Traumatic Stress Disorder (PTSD), and/or are unable to build and maintain relationships or lead a healthy life.
Individuals with Neuropsychiatric conditions such as depression or anxiety disorder in association with Epilepsy, sleep disorders, and mental health issues resulting from Parkinson's disease, etc.
Acute and chronic mental illnesses
Acute stress reaction and Adjustment disorders
ADHD
Schizophrenia
Bipolar disorder
Major depression
Eating disorders
Other psychotic disorders
Impulse control disorders
Anxiety disorders
Panic disorder
Phobias
Obsessive Compulsive disorder
Conversion disorders
Tic disorder
Physical Symptoms of Mental illnesses
Couple counseling and factors leading to relationship issues
Depression
Antenatal and Postnatal Depression
Anxiety Disorders
Gambling
Adjustment disorder
Schizophrenia
Bipolar disorder
Sleep disorders
Dementia
Obsessive Compulsive Disorders
Suicidal ideations/plans
Bereavement and loss of a close one, job, relationship, etc.
Injury and its effect s on the mental health
Relapse during a course of mental disorder treatment
Emotional instability for any further reasons
Eating disorders
Emotionally Unstable personality disorder like Borderline personality traits and its co morbidities,
Addiction issues and its co morbidities
Neuropsychiatric issues and its co morbidities like Sleep disorders
Member of the Royal College of Psychiatrists, United Kingdom,
Completed Advanced Study in the field of Clinical Psychiatry
Master of Medical Sciences from University of Leeds, U.K.
Certificate of Completion of Training from General Medical Council, UK
Associate member of International college of Neuropsychopharmacology
International Fellow of American Psychiatric Association.
In addition to my psychiatric practical background, I have gained an extensive experience in setting up mental health service. I successfully passed Medical leadership in practice MLIP module organized by Manchester Business School, University of Manchester. I have published case reports and a book chapter in International journals. I am a firm believer of sharing my experience and knowledge in mental health with my colleagues and encourage teaching in clinical practice. I successfully passed Post Graduate Certificate in Medical education Module1 to attain Clinical Supervisor Competences from Northwest deanery and Edge Hill University with Merit – April 2013. I believe in auditing my clinical practice on a regular basis and was involved in numerous Clinical Audit projects. I have also been involved in research projects as a contribution to Medical community.
I am trained in using evidence-based mental health treatment modalities, ranging from, but not limited to, psychotropic medications, individual psychotherapy, cognitive behavior therapy, couples counseling.
Book an Appointment with Dr. Shankar Srinivas Kuchibatla
For more information, please contact: , +971 50 2770888
---