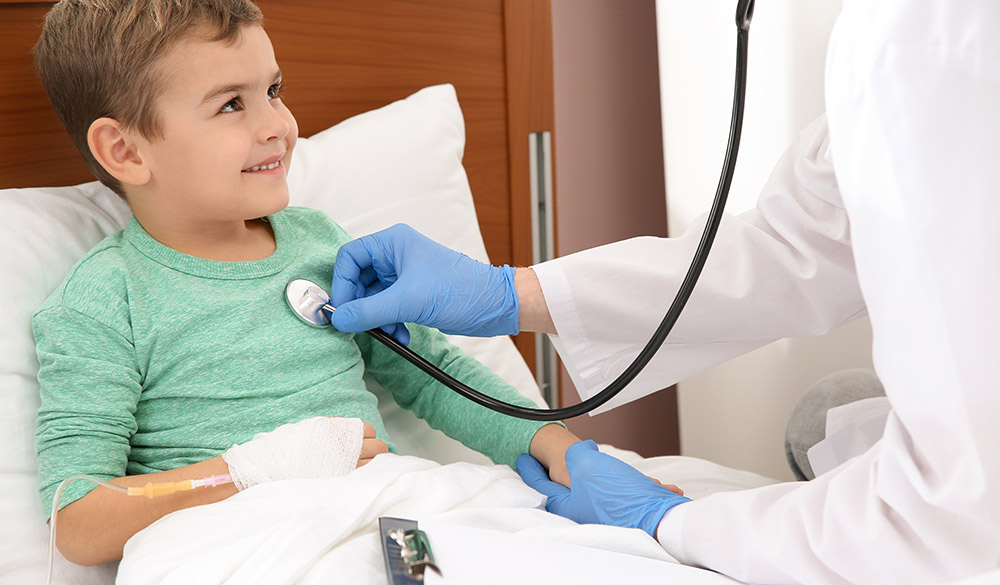 We understand that your child's health is everything to you. That's why we pride ourselves on our child cardiology, or pediatric cardiology, services.

From fetal health through to adolescent heart health, our child cardiology department will do everything possible to diagnose and treat congenital and acquired heart diseases.

Our American-trained cardiologist studied at both Columbia and Harvard Universities, and speaks fluent English and Arabic, so you can be sure of quality American-style cardiac care and clear communication.

Our services include a wide variety of state-of-the-art procedures to help us perform diagnostics. These include cardiac MRI, stress testing, and a variety of echocardiograms, including transthoracic, transesophageal, fetal, 12-lead, and 24-hour ECGs. We also offer Holter and event monitoring, cardiac catheterization, as well as preventative cardiology programs.

We offer scheduled visits and emergency services.

There are a wide range of both invasive and non-invasive procedures that could be used in treating your child. These could mean anything from lifestyle planning through to surgical procedures. The only way to know what's best is for you and your child is come in for a consultation and diagnosis.

If you'd like to book a session with our cardiologist, please contact the American Wellness Center for an intake appointment and we will endeavor to help you toward a more heart-healthy future.
Some of our services include:
Diagnosis & treatment of fetuses, children, and adults with congenital & acquired heart disease
Cardiac MRI
Fetal Echocardiography
Stress testing
Non-invasive diagnostic procedures, including:
Transthoracic echocardiography
Transesophageal echocardiography
Fetal echocardiography
12-Lead ECG
24-hour ECG (Holter)