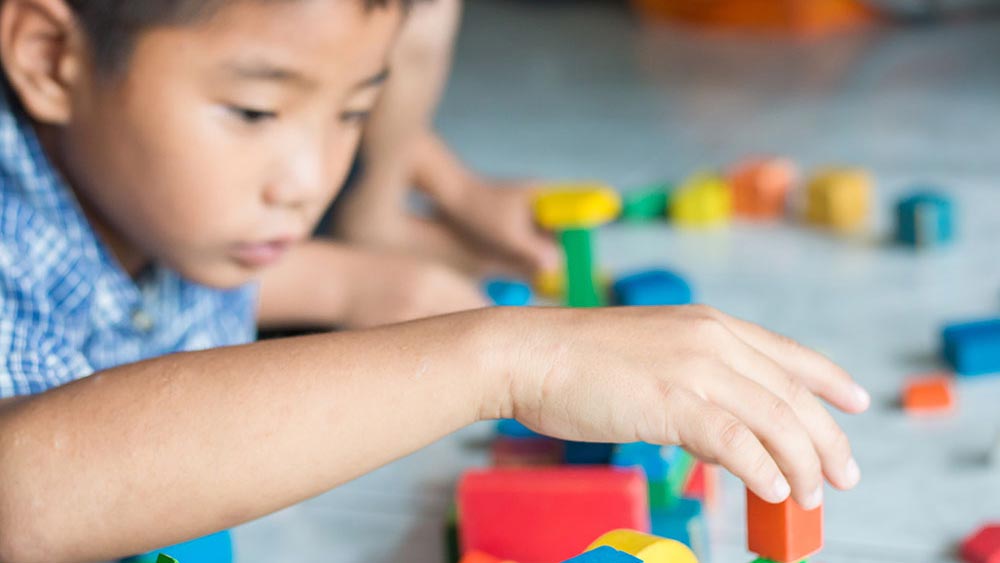 Whenever there is a child with special abilities. Parents and family often notice first (parents are advised to trust their judgement) and wants to know more about further steps to help child achieve the maximum potential. However, it is very difficult for the parents to follow the most efficient and reliable course of action. Often times it is perpetual in terms of evaluation and then management of the child situation. Choosing the right professional and the institution is often challenging.
Arriving at the right diagnosis requires gathering and interpreting a lot of information about the child. We recommend that children should receive an assessment by the properly credentialed professional who has the tools and resources to complete the task which involves multidisciplinary team approach that goes beyond just screening and using diagnostic tools to get the fullest possible picture of what is going on before reaching a diagnosis and deciding on further management plan.
Autism evaluation
There are a variety of screeners that specialists or other practitioners might employ as a first step in learning if a child might have autism, before beginning a formal evaluation. Some are questionnaires that parents fill out and others are assessments done by clinicians. The Modified Checklist for Autism in Toddlers, or M-CHAT, is one questionnaire that is used to identify red flags.
The M-CHAT asks questions about behaviours that might indicate autism. Similar scales include the Childhood Autism Rating Scale and the Ages and Stages Questionnaire, which is more of a basic developmental screener. The Screening Tool for Autism in Toddlers and Young Children, or STAT, is another screener that probes for autism symptom and behaviours in more detail than the other screeners mentioned but is still intended to be used as a tool to catch children who are candidates for further evaluation. Screener results alone should never be considered as diagnosis.
Diagnostic instruments
If a screener indicates that a child may have autism spectrum disorder, Asperger and/or pervasive developmental disorder the child should receive a comprehensive evaluation by a trained professional for further assessment and diagnoses. This evaluation will often begin with a diagnostic instrument such as the Autism Diagnostic Observation Schedule, or the ADOS. The ADOS is a test with different modules to accommodate a range of children. There is a version for toddlers that is play-based. For kids older than thirty months, there are modules that include more conversation, according to the child's language level. This isn't the kind of test where there are right answers.
The purpose of the ADOS is to evaluate the social skills and repetitive behaviours the child displays during the test. This means the evaluator is paying attention to things like if the child asks for help when he needs it, gives other people a chance to speak, and follows along with changes of subject. (It is mainly operator dependent) The Communication and Symbolic Behaviour Scales (CSBS) is another good diagnostic instrument for toddlers and young children. This play-based instrument is also backed by research, but is used less than the ADOS, which covers a broader age range.
A conclusion and post evaluation summary and feedback is very delicate phenomenon Which should be done very carefully and should incorporate the parents level of understanding and individually tailored plan with empathy and fairness but not hiding the information. At AWC highly trained professionals are well aware of the delicacy and the professional approach requires in such matters.
Our Clinicians
---
Want to Schedule an Appointment please select the Clinician and fill up the form we will be in touch shortly.
Book an Appointment